Ivan Rullo
Biography
Ivan Rullo, born in Frauenfeld (Switzerland) on August 13, 1969.

Since 2011 I have been collaborating with the Megale Hellas diving center in Gioiosa Ionica in Calabria.
I was fascinated by those depths, which is why I made many dives on the wrecks of the Ionian and the Strait of Messina, trying to best document the tragedy of the Second World War. In particular, the wrecks of ships sunk during the conflict such as the Valfiorita and Fort Missanabie, the German barge, etc.
I live in the province of Varese, so I alternate diving in the sea with those in the lakes: Lake Maggiore, Ceresio, and Lake Como are among my most frequent destinations.

Many of my photos, both relating to marine wrecks and diving in lakes, have been published by various magazines in the sector or by national newspapers, alongside them with thematic articles.
Why chose Easydive
In 2010 I had to make the leap from compact cameras to the DSLR system: the digital world was constantly evolving and still is! I researched online to find the housing that best suited my needs and Easydive Leo2 immediately seemed the best solution. I knew I needed to replace the Nikon D90 shortly but didn't want to replace the underwater housing as well. In fact, with only 120 Euros, I was able to buy the Nikon D600 while keeping the same housing.

Then I decided to buy the new Leo3 Housing because I found the evolution very interesting especially because it also maintained the robustness of the materials.

The Easydive housings, in fact, used in any climatic condition do not condense and are very robust: they have all the necessary functions to be able to take photographs even at great depths. I also find the new ergonomic handle of the Leo3 very efficient: it allows you to shoot using only one hand and maintaining stability even in current. Another ingenious function is the possibility of being able to configure the pushbutton panels according to your needs: for example, I asked to have the shutter and pre-shooting buttons also on the left pushbutton panel: it allows me to shoot with both hands using the fact of being ambidextrous .
The Easydive Leo3 housing is solid and never gave me any problems. When I prepare to shoot, looking through the viewfinder, I feel I have total control of the controls.
My first choice was the universality of the product and now, after more than 600 dives with Easydive housings, I feel I have a real photographer-diving suit.
Shooting with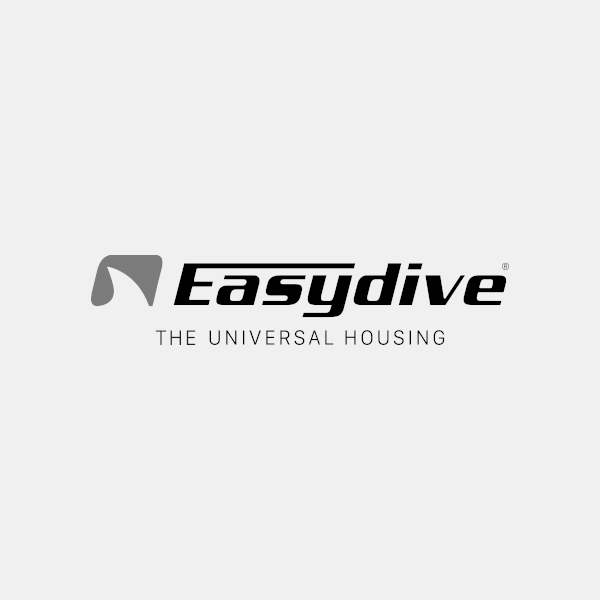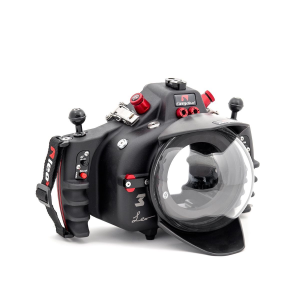 Lifetime Warranty
Brands