Mini Prodive HD
Made in Italy

Professional housing for underwater videography, complete with double Easy Control panel and Easydome PX 125.
To check the compatibility with video cameras please contact us.
2.704,92 € Ex. vat
3.300,00 € Inc. vat
During the purchase phase, VAT will NOT be added to the price for INTRA UE Companies and for all EXTRA UE customers
detail
Technical specifications
Compatibility
contacts
What more can we expect from a professional housing for the new semi-professional HD camcorders, transportable in a rucksack, complete of an extraordinary and revolutionary 180° full zoom optics that allow to reach 1/1 without image aberration?!
With the Mini Pro Dive HD housing all of this is possible!
Manufactured entirely of anodised sea grade aluminum of 8 mm thickness and completely removed internal excess materials but still retaining the classic Easydive strengthening ridges.
The housing has positive buoyancy (about 1 kg, depending on the type of camcorders and optics used) which allows to control the housing in the underwater easily, utilising different batteries for the lighting. The handles are ergonomic and angled to 15°to facilitate the use of electronic commands and provide a better stability. On the top and bottom part of the housing there are two swallow tail shaped slides: the first to position the external monitor and allow it to slide into position, the second to add weights and battery packs.
Body
• 8mm sea grade anodised aluminum.
• Bayonet mounting interchangeable front lenses, in acrylic or crystal glass
• Rear lens in optical glass super transparent of 6 mm thickness
• Latch closure with rotating pin and security lock.
• Internal anodized aluminum bayonet bracket, with Camcorder blocking pin.

Dimensions
• Length 30 cm.
• External Diameter Ø 19 cm.
• Front Lens Diameter Ø 12,5 cm.
• Rear Lens Diameter Ø 6,5 cm.
• Width including handles 39 cm.

Commands
• Push-button Easy Control Lanc for Sony Lanc
• Push-button Easy Control Lanc for Canon
• Push-button Easy Control I.R for Panasonic
• Push-button Easy Control Iris/Focus for Panasonic

Weight and Depth
• Weight 5 Kg including bracket and Push-button Easy Control.
• Maximum depth of use 100 meters (on request, Deep Dive Test up to 200 meters).

ends at: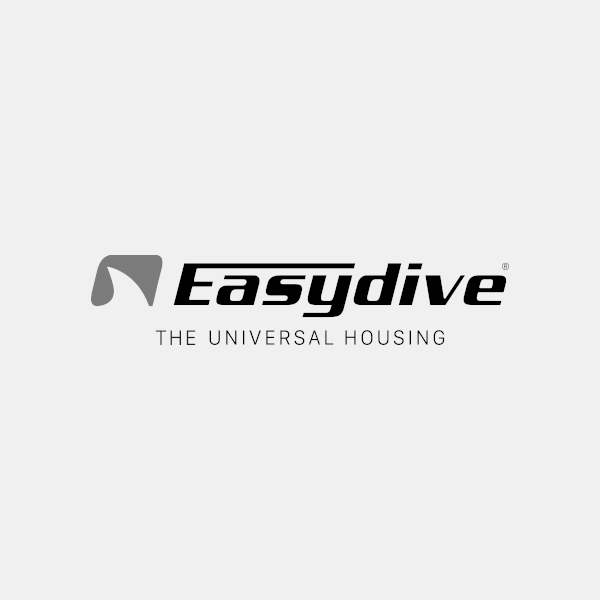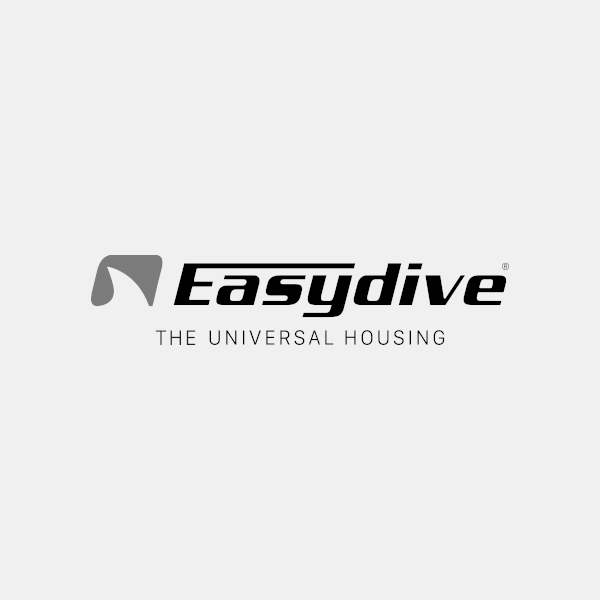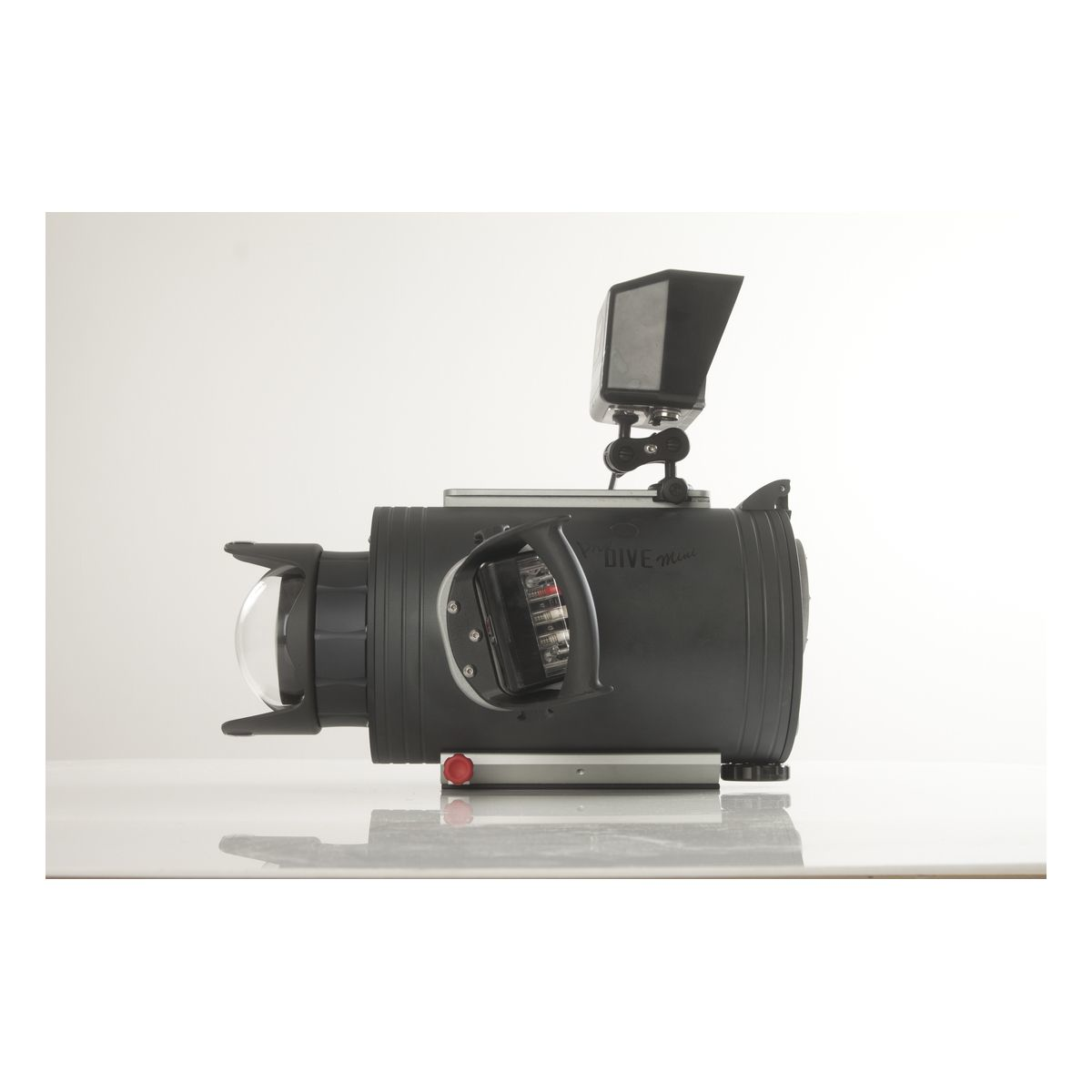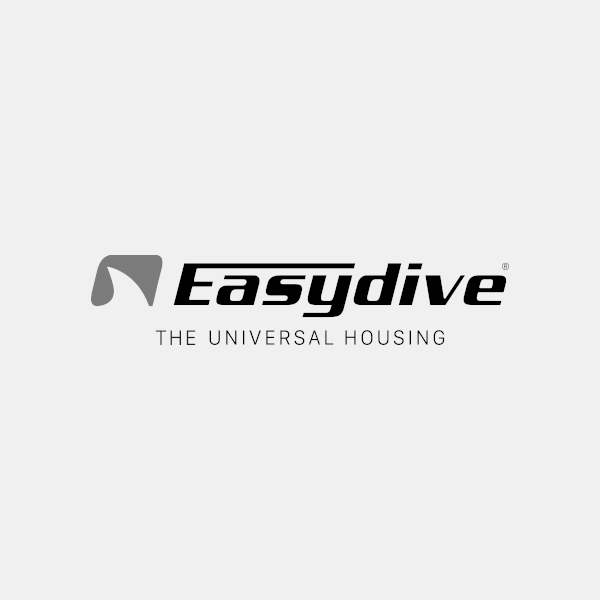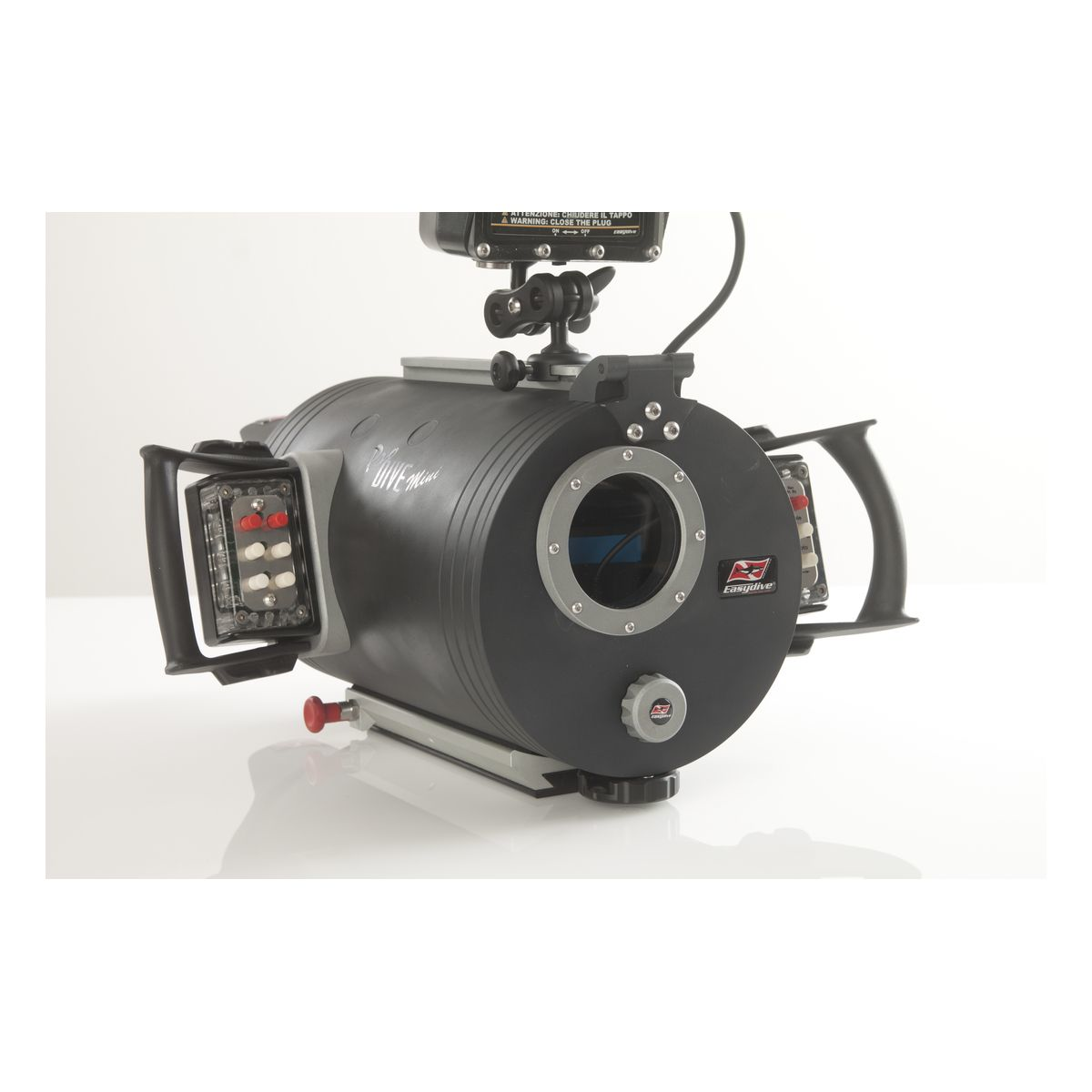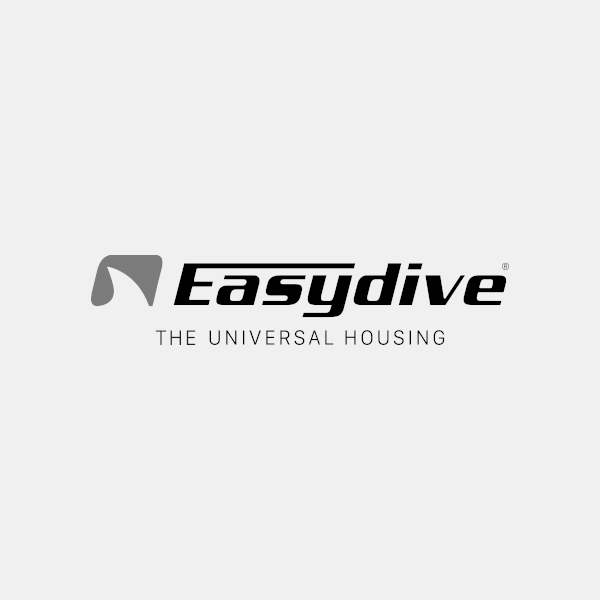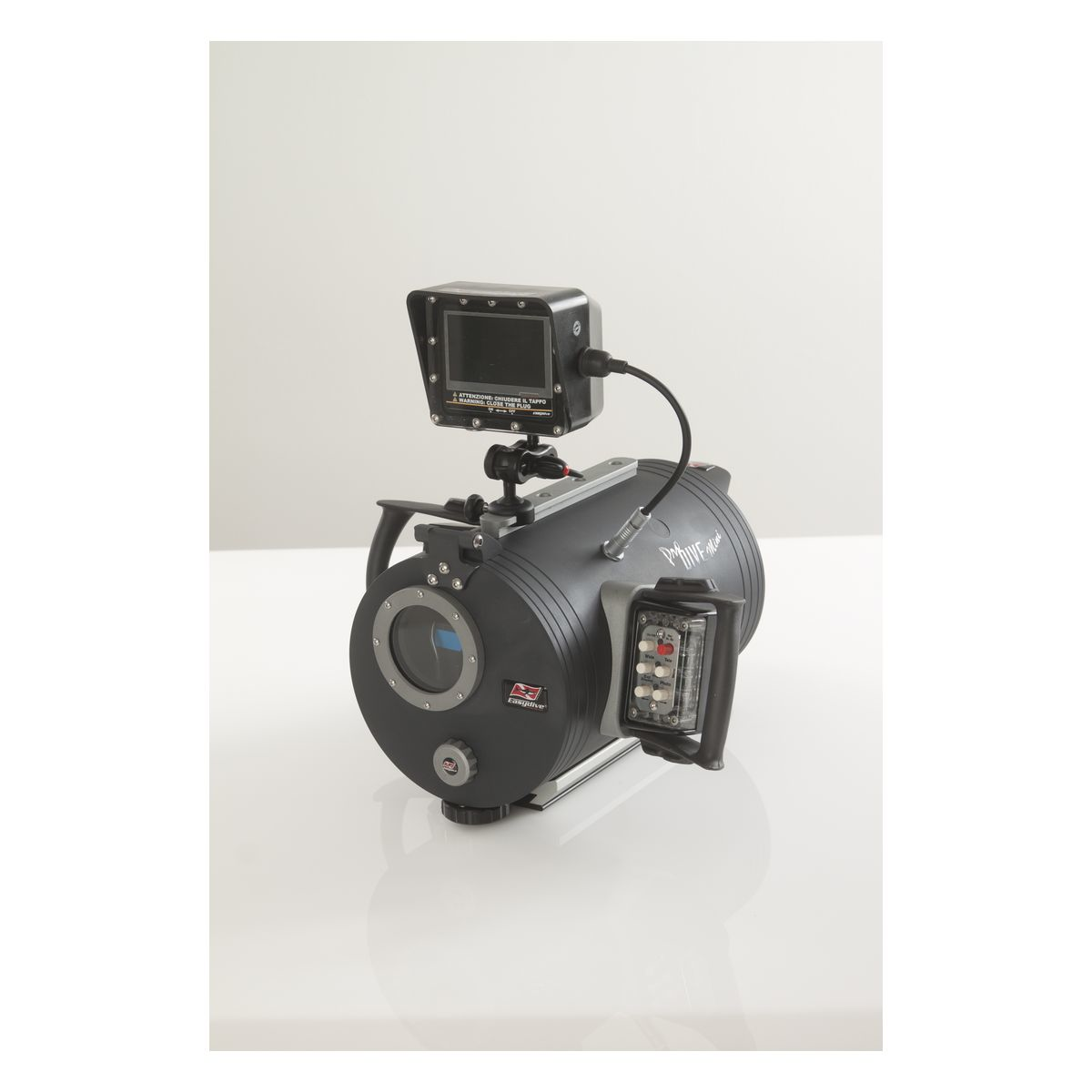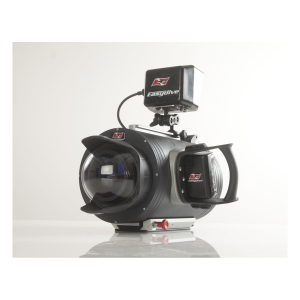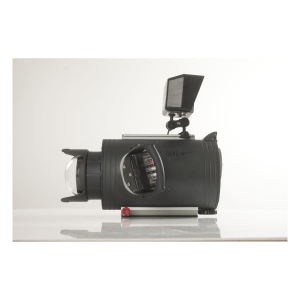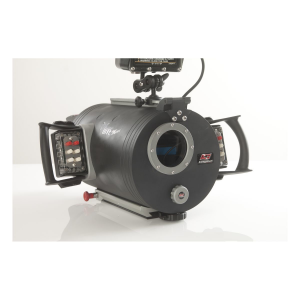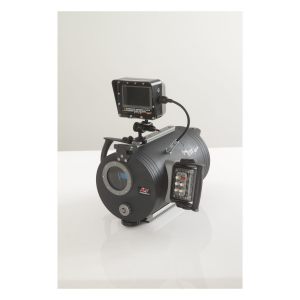 They Rely on Easydive: COMSUBIN (The Italian Underwater Navy Raiders), the Underwater Corps of the Police, the Fire Brigade, the Port Authority, the Carabinieri and many other professionals in this trade.
Brands