Gopro Hero 8 Case
Made in Italy

Anticordal aluminum Case for Hero 8, the new born of GoPro series.

100% Made in Italy, produced by Carbonarm, guaranteed up to -250 meters.

Plus Point: Double seals O-ring, Striker and Radial.

Prepared for external battery pack, vacuum system, video output and remote
control. Double thread for M6 screws or 1/4 Kodak.
318,85 € Ex. vat
389,00 € Inc. vat
During the purchase phase, VAT will NOT be added to the price for INTRA UE Companies and for all EXTRA UE customers
detail
Technical specifications
Compatibility
contacts
Housing made in aluminum, anodized with 50 micron military treatment to guarantee maximum resistance against wear and salt over time.
This case is shaped according to the new GoPro Hero 8.
All the controls are shown externally with extreme precision.
The side hinge allows it to be opened and closed very easily.
Presence of a double O-ring seal, a zinc for protection against galvanic currents, and a predisposition cap for external battery pack, vacuum system, video output and remote control.
Arrangement for Filter Accessories and Additional Lenses.
On the upper part there is a threaded blind hole M6 with locking pin, this allows you to implement any accessories or insert an SF / M6 ball that will allow you to add any accessory light.
In the lower part the case is equipped with 5 threaded holes, 2 with metric pitch M6, 2 with Kodak pitch 1/4, which allows you to easily fix the case to a possible tilt bracket. There is a central Kodak pitch hole 1/4.
2 Year Warranty.
Dimensions:
• Length 113 mm.
• Width 66 mm.
• Thickness 55 mm.
Commands:
• Mechanicals Buttons.
Weight and Depth:
• Weight on surface: 360 g
• Weight in Sea Water: 200 g
• Depth max 250 meters.
termina tra: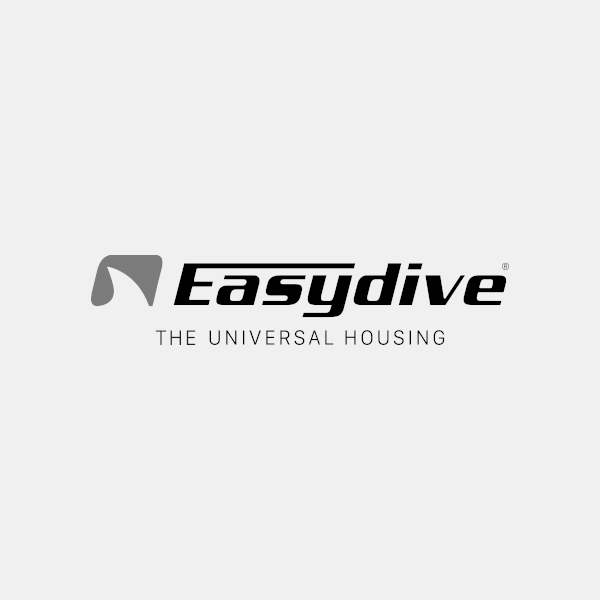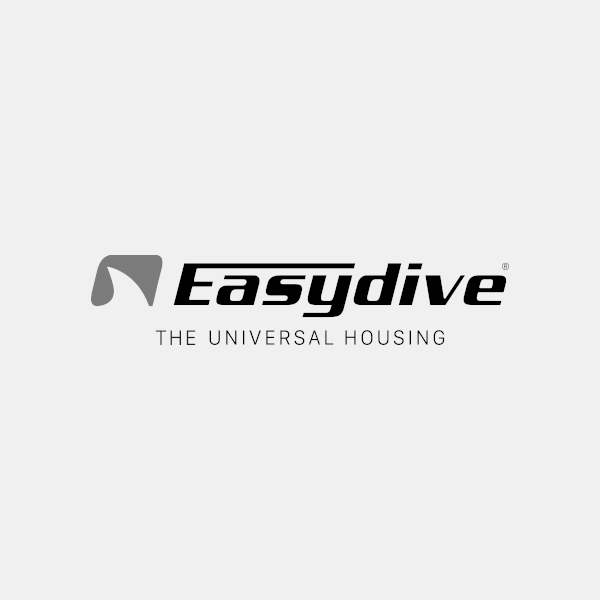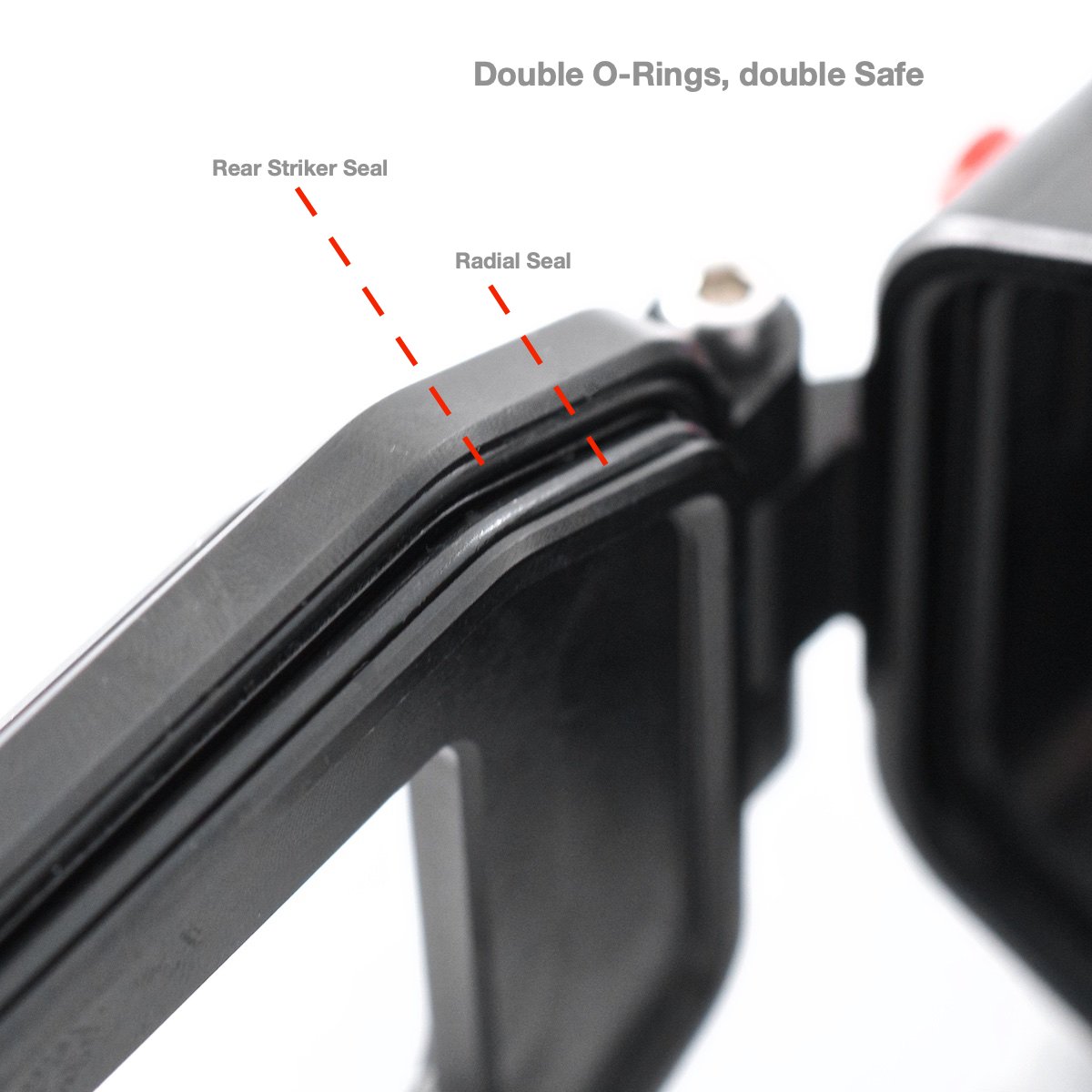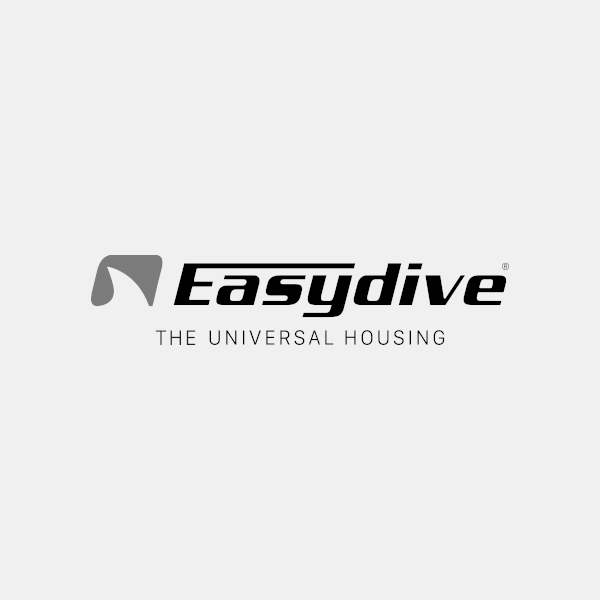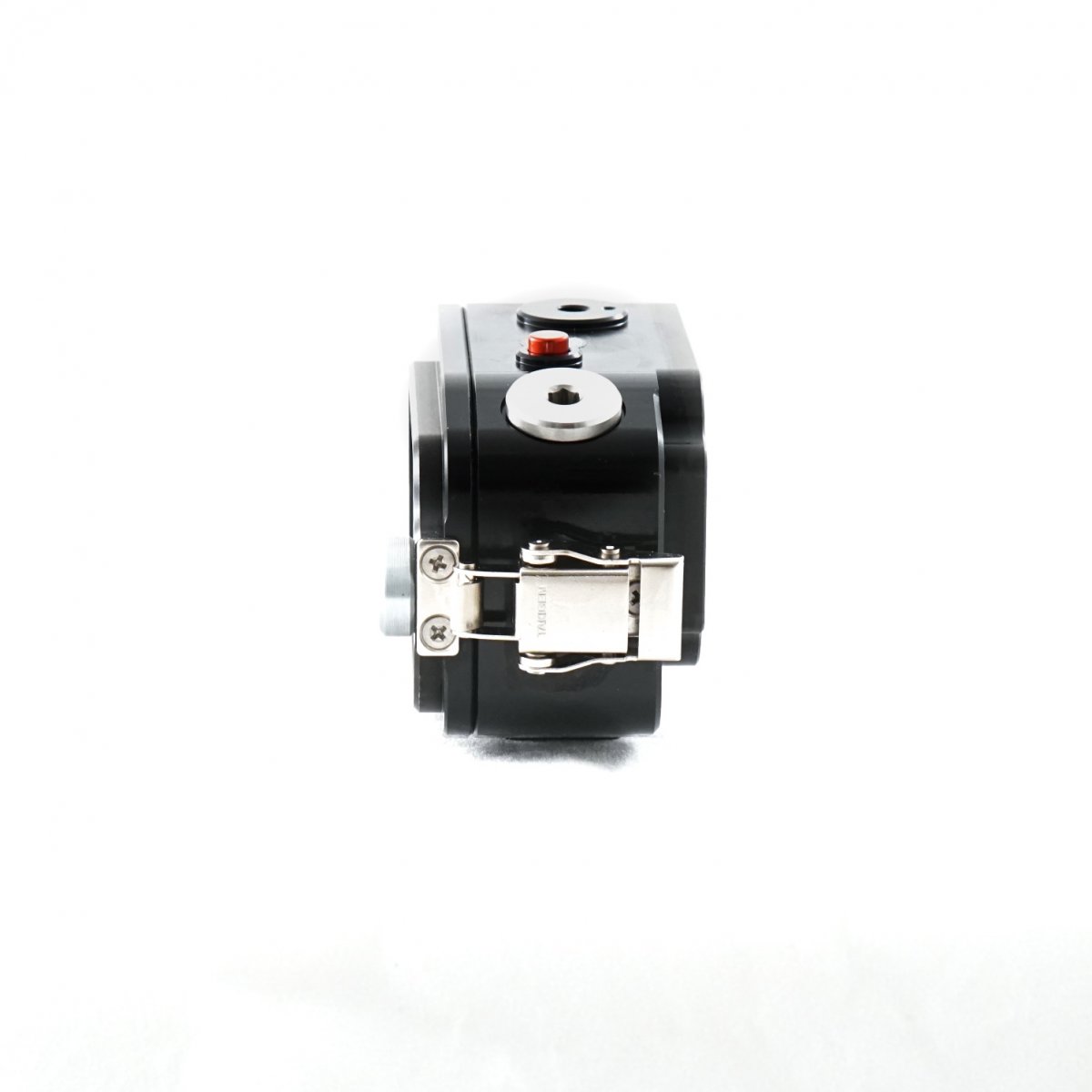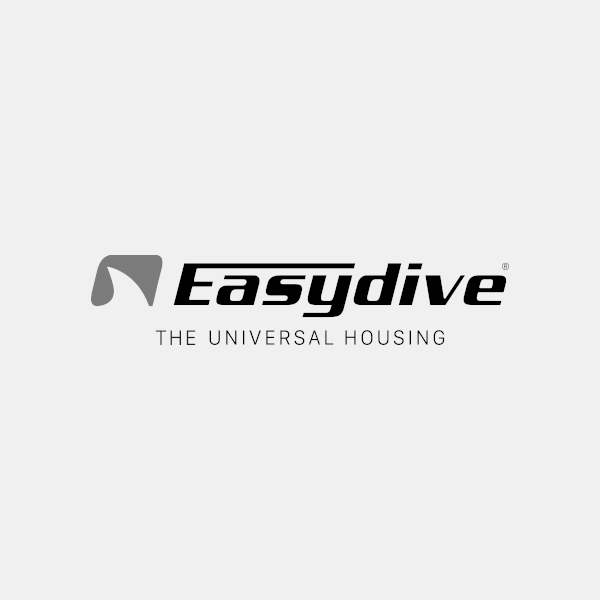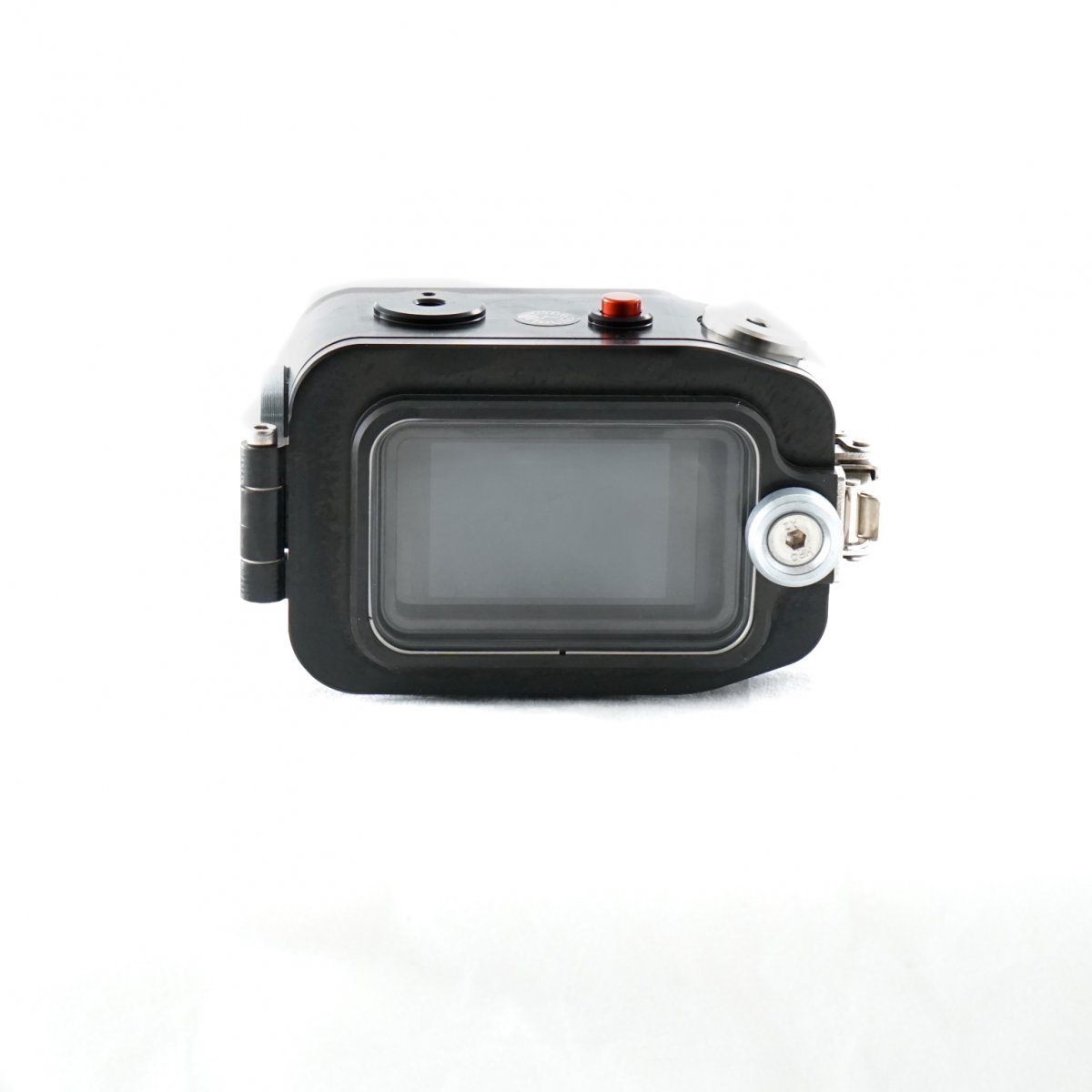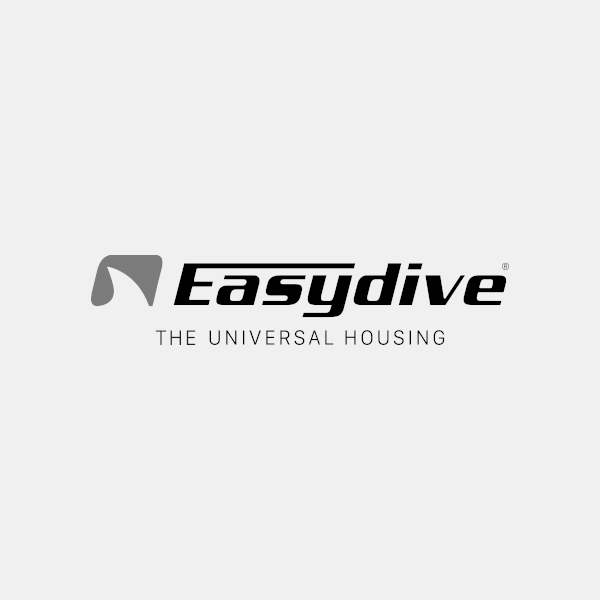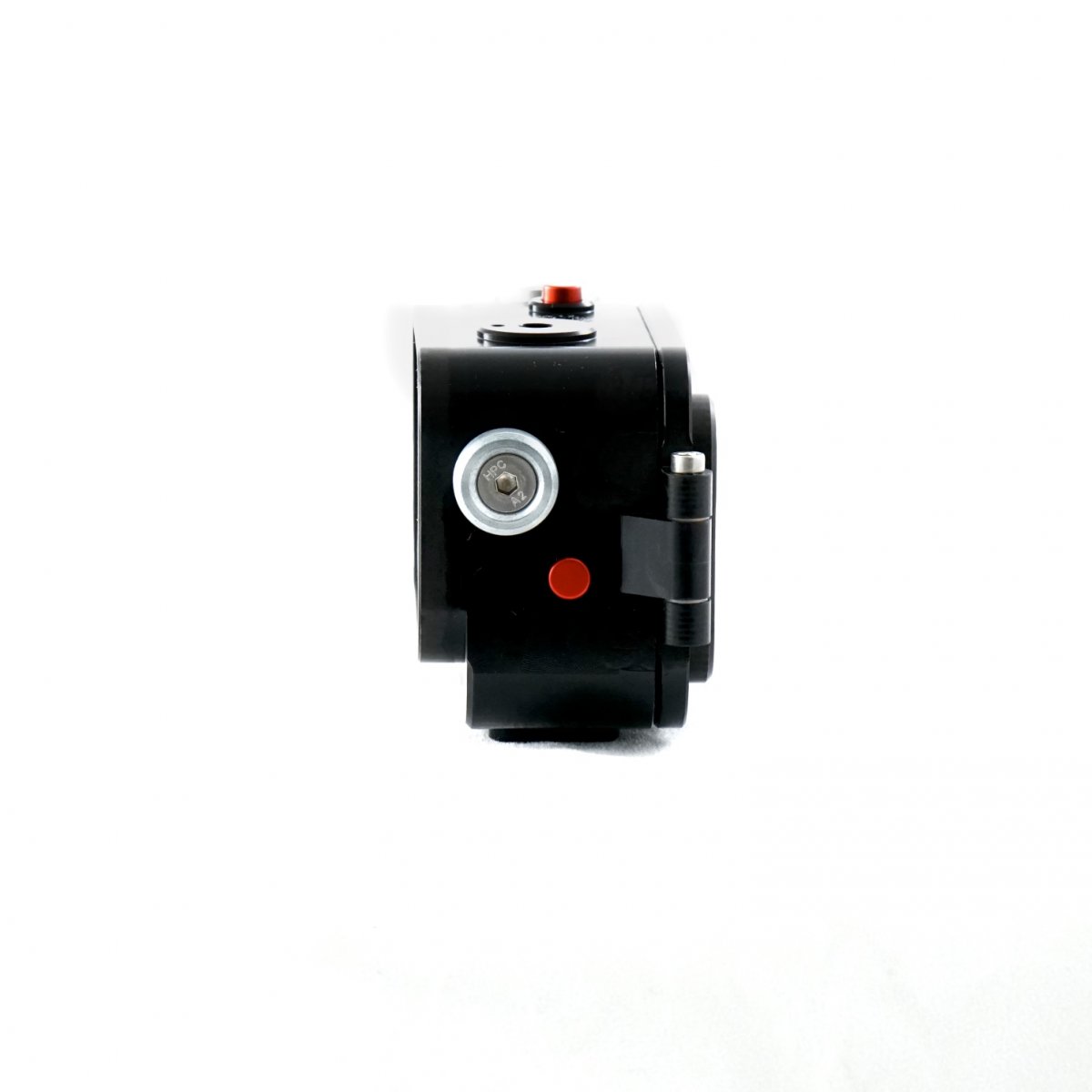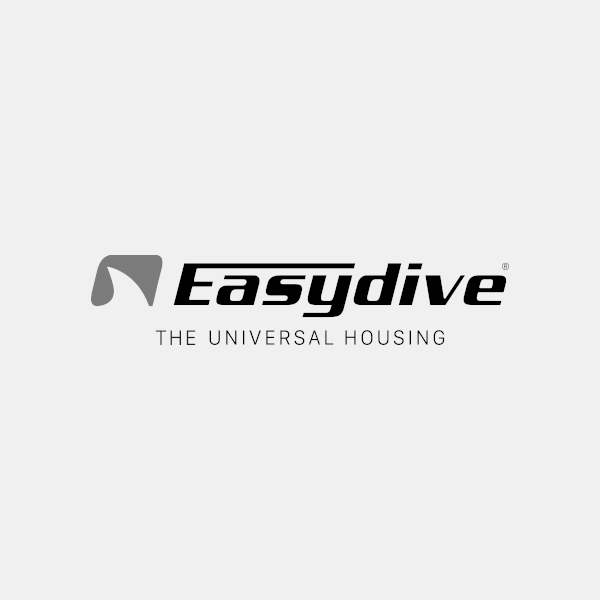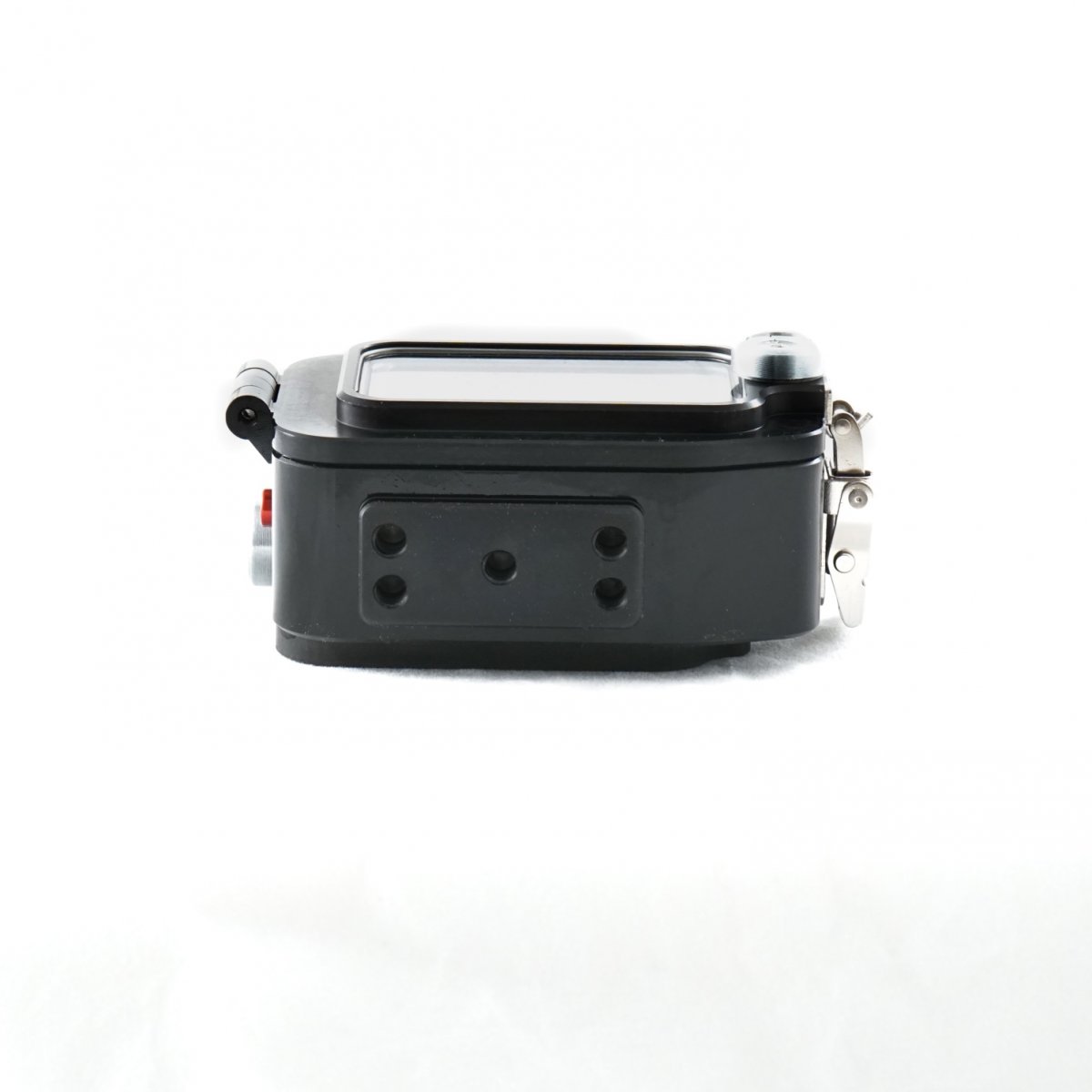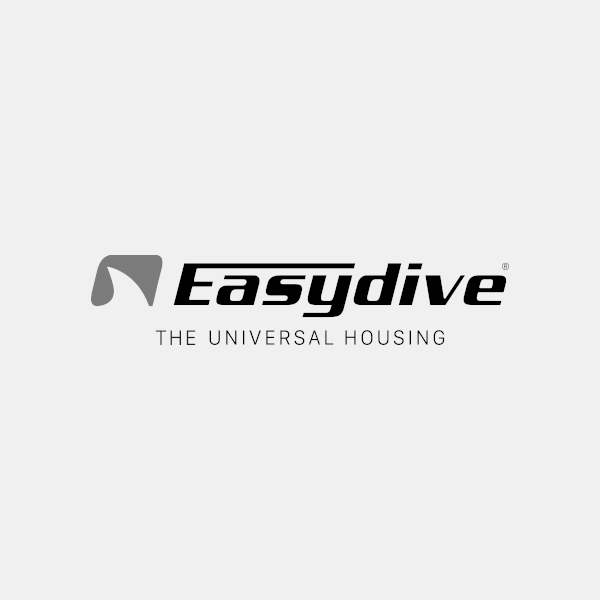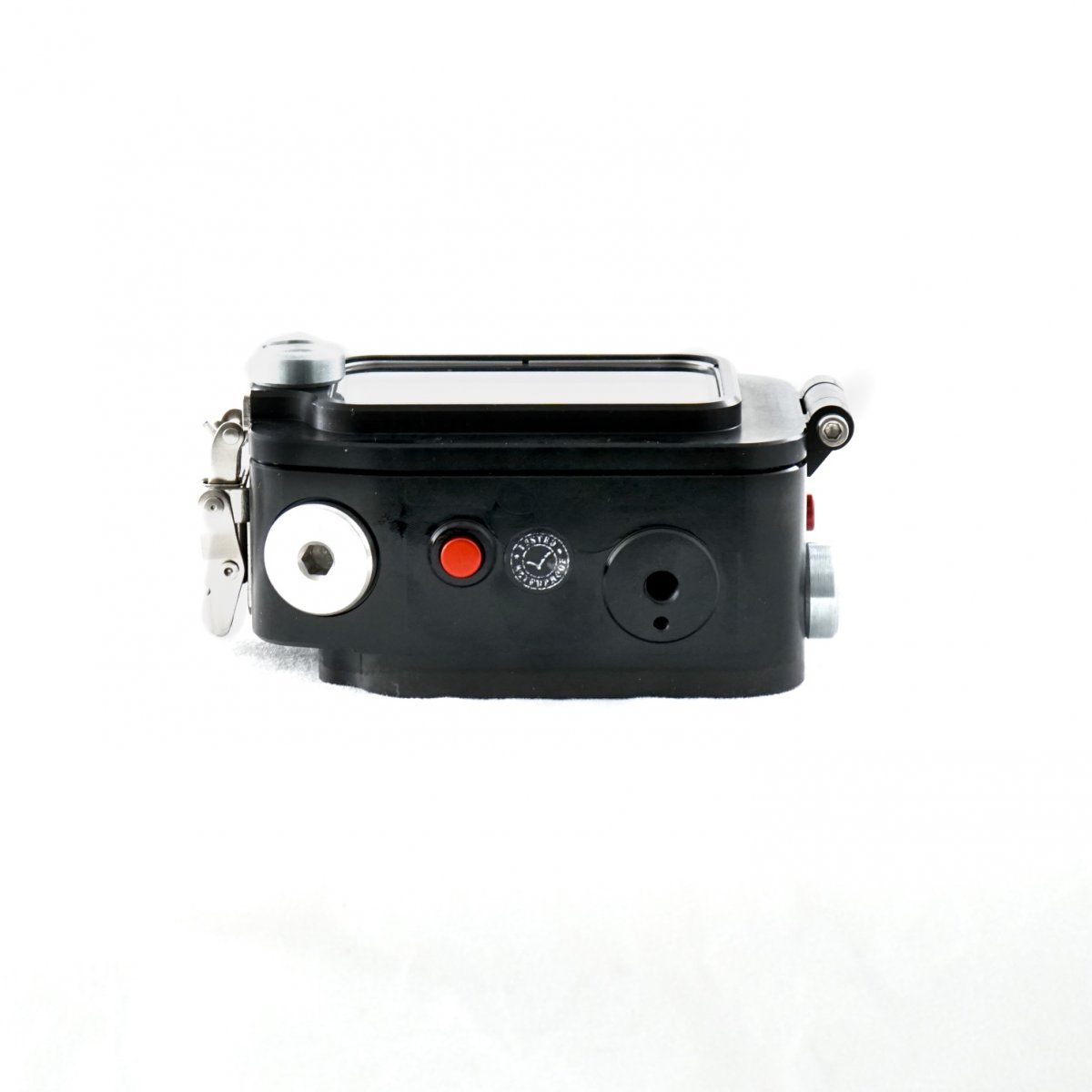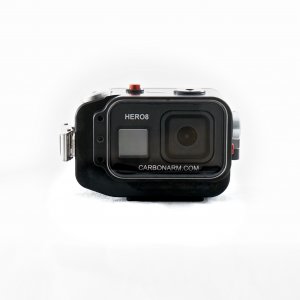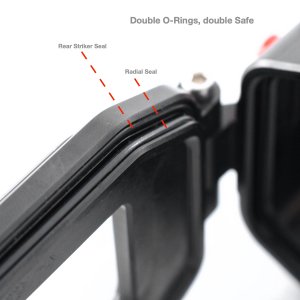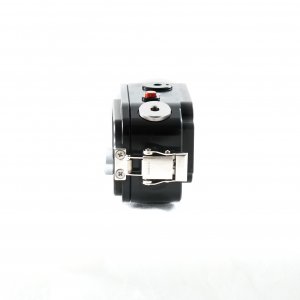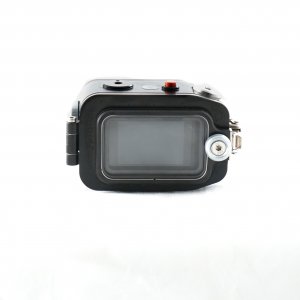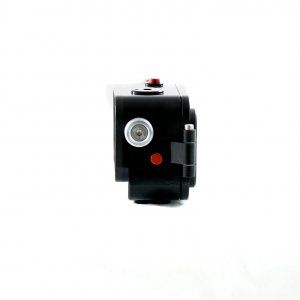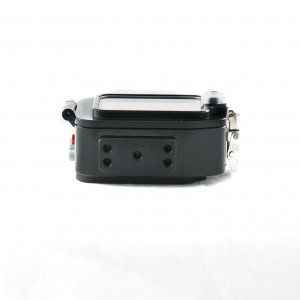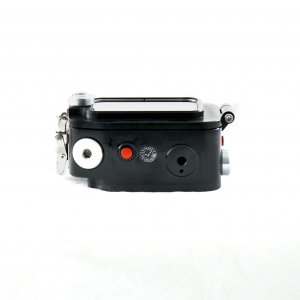 They Rely on Easydive: COMSUBIN (The Italian Underwater Navy Raiders), the Underwater Corps of the Police, the Fire Brigade, the Port Authority, the Carabinieri and many other professionals in this trade.
Brands