Comby - Basic Version
Made in Italy

Comby is the new incredible combination that Easydive engineers have created for GoPro lovers and more! With this combination you can have full control of your GoPro, taking advantage of the large screen of your smartphone and the ease of use of the Diveshot housing.
You will then have two housings: the Diveshot and the GoPro Hero Case Carbonarm, which you can use independently or in combination.
The Basic version includes:
- Universal "Diveshot" Smartphone housing with 2 x 25 mm aluminum balls.
- GoPro Hero 5/6/7 housing, Hero Case Carbonarm, complete with 25 mm central ball in aluminum.
- Long Clamp (CP2 / L) that allows the positioning of the GoPro Hero Case in front of the Diveshot Plexiglas frontal.
957,37 € Ex. vat
1.121,31 € Ex. vat
1.168,00 € Inc. vat
1.368,00 € Inc. vat
During the purchase phase, VAT will NOT be added to the price for INTRA UE Companies and for all EXTRA UE customers
detail
Technical specifications
Compatibility
contacts
Important note:
To guarantee the maximum Comby system performance, use only the SD cards recommended by the Official GoPro page:
Click here for consultation
Further details:
• Compatible with all Android smartphones
• The 2 housings interact under water via Wi-Fi. All you need is the Diveshot Hero Application that you can download from the Google Store.
• New button panel with optical sensors, which allows you to control your go-pro via your smartphone without the presence of physical buttons. Just cover the sensor with your finger to send the command. Use of gloves facilitates operation.
• Inside the housing there is a clamp support that allows you to lock different smartphone models of different sizes.
• Ability to use the full potential of your Go-pro (Time adjustment, HDR, White Balance, Rec / Pause, Photo / video mode, Format, Resolution etc.).
• The ultra-high-definition display, and the considerable size of the new Smartphones, allow an incredible control of the framing during the dive, together with the ability to control the Go-Pro from the Diveshot' s keys much quickly and more comfortably.
• Both housings are made from a solid aluminum block.
• Compatible with the Vacuum System and Hydrophone.
• The housing is guaranteed up to 60 meters deep.
Diveshot Technical Specifications
Material
- Body: 40 micron Anodized Anticorodal Aluminum
Dimensions:
- Length: 27 cm
- Height: 12.5 cm
- Width: 6cm
Weights:
- Weight on the ground: 1.3kg
- Weight in Water: from 50g to 150g (depending on the phone's size)
Maximum Guaranteed Depth: -60 meters
GoPro Hero Case Technical Specifications
Material
- Body: 40 micron Anodized Anticorodal Aluminum
Dimensions:
• Height 62mm.
• Width 105mm.
• Thickness 53mm.
Controls:
• Mechanical.
Weight and Depth:
• Weight on the ground: 310g
• Weight in fresh water: 160g
• Maximum working depth: 250 meters.
GoPro GoPro Hero 5 | GoPro Hero 6 | GoPro Hero 7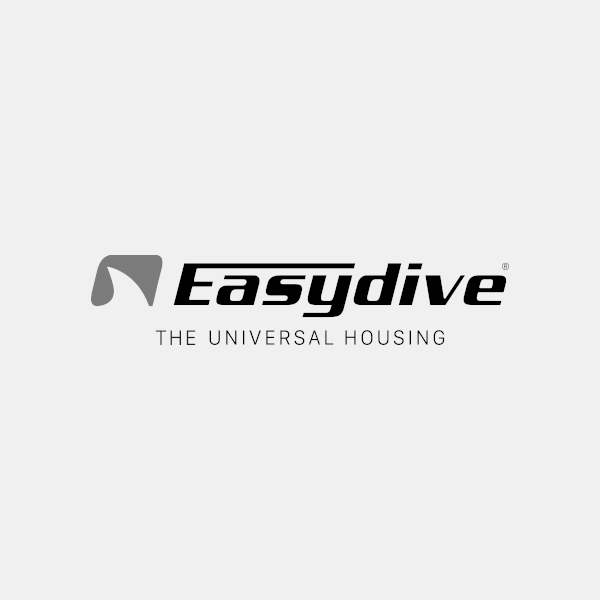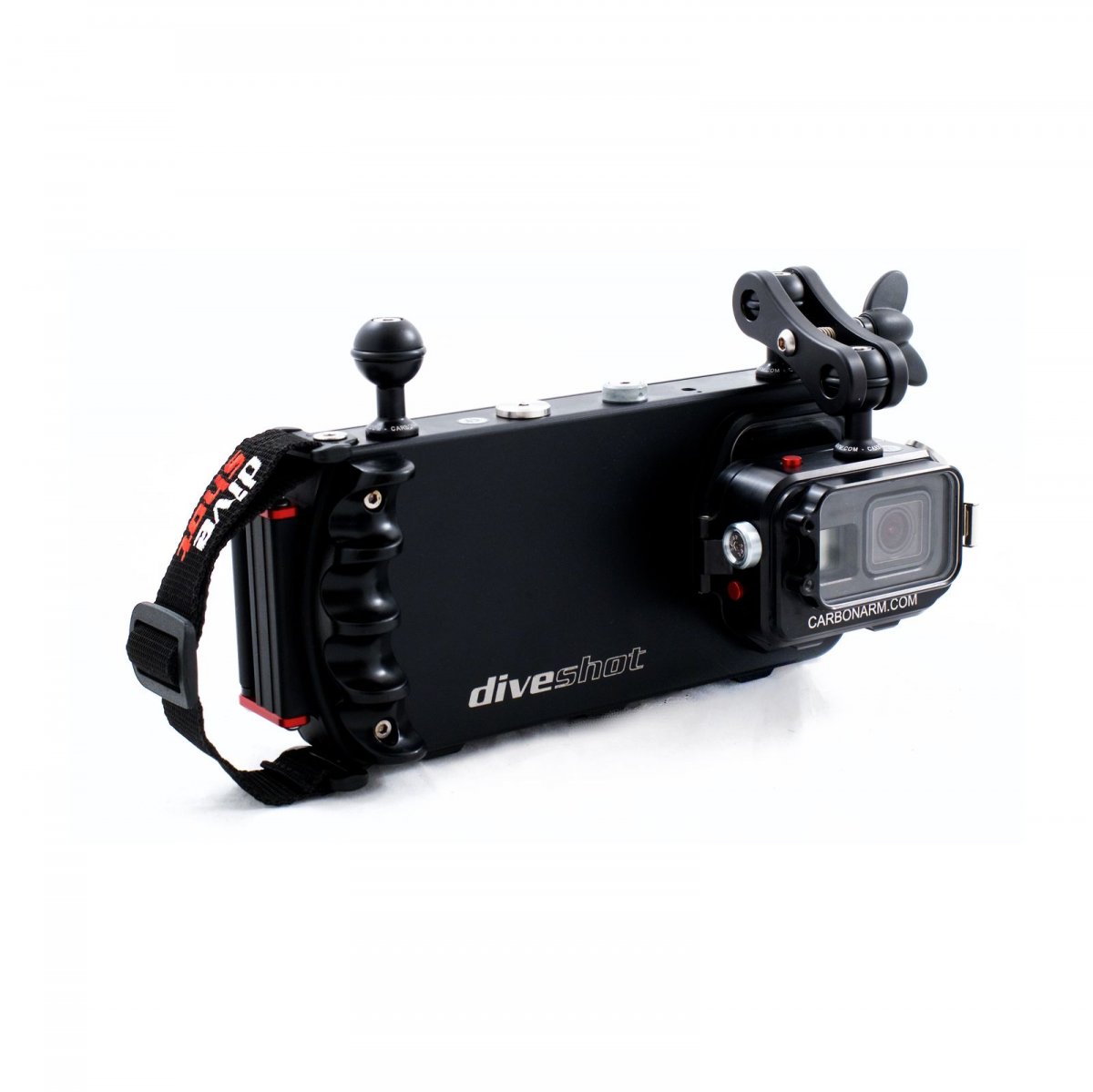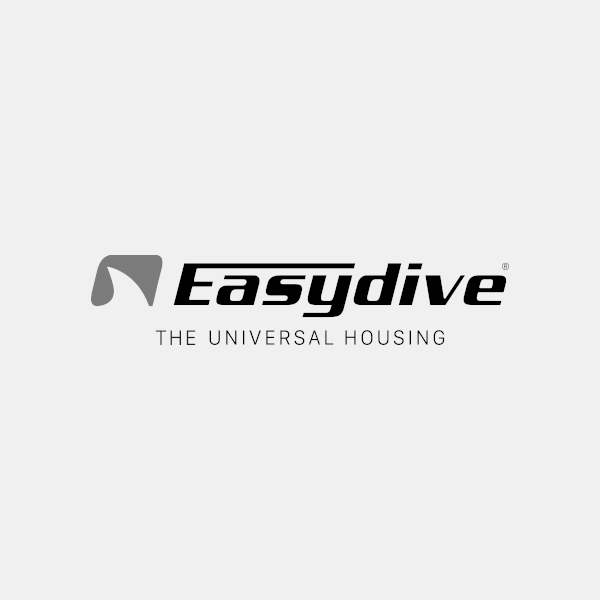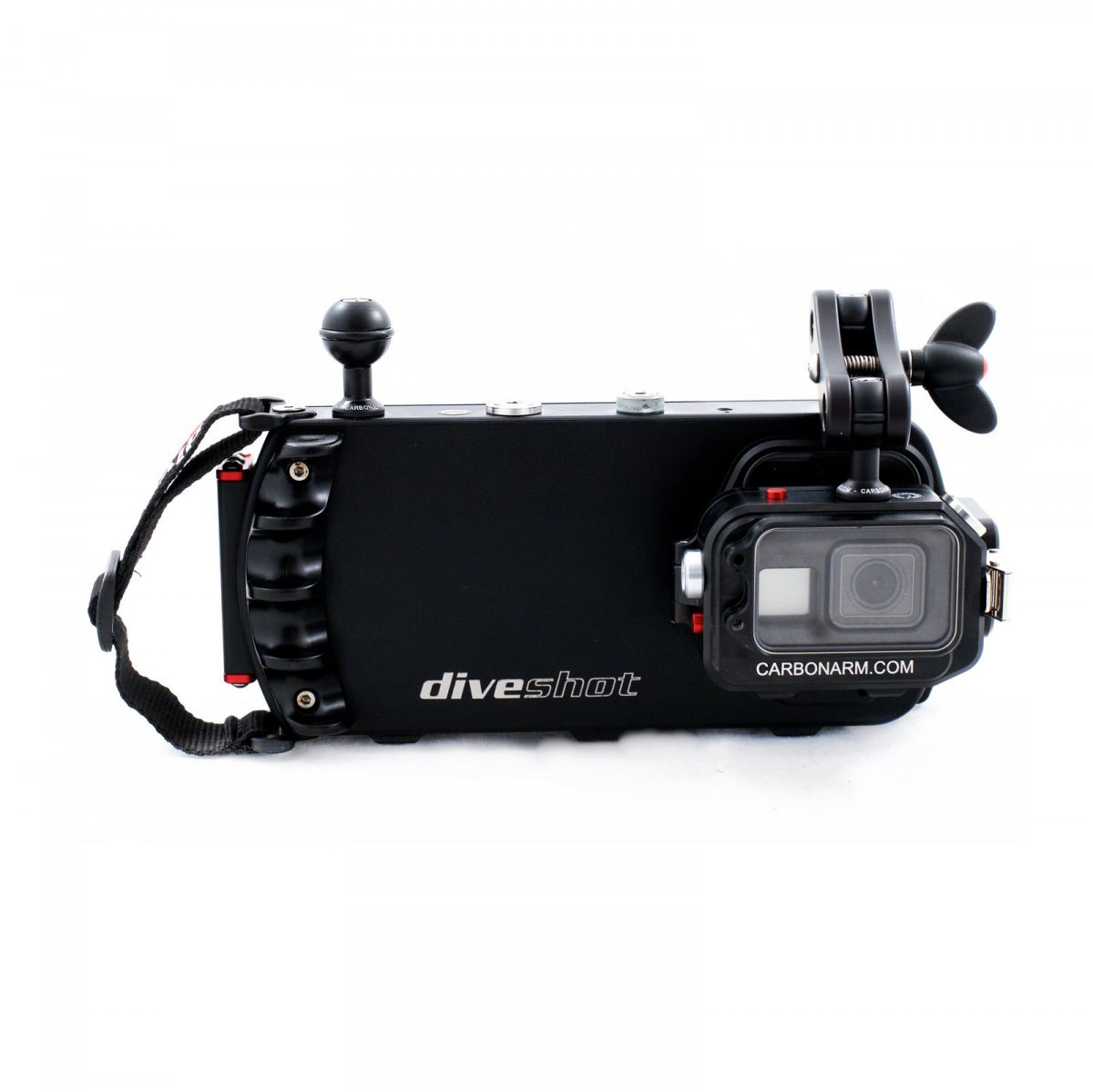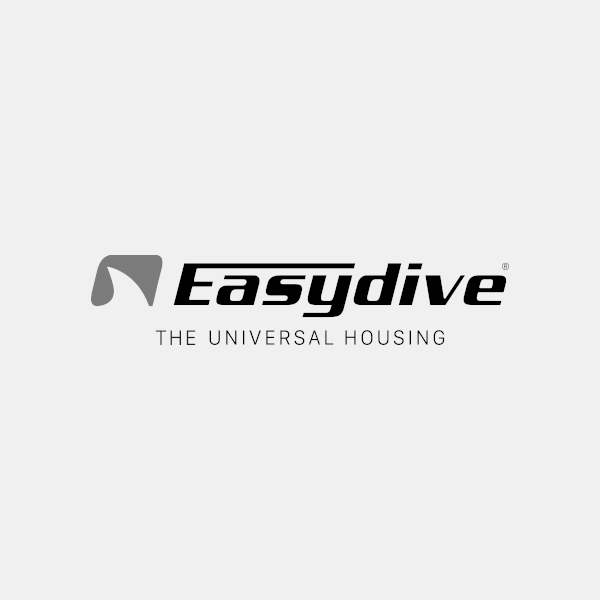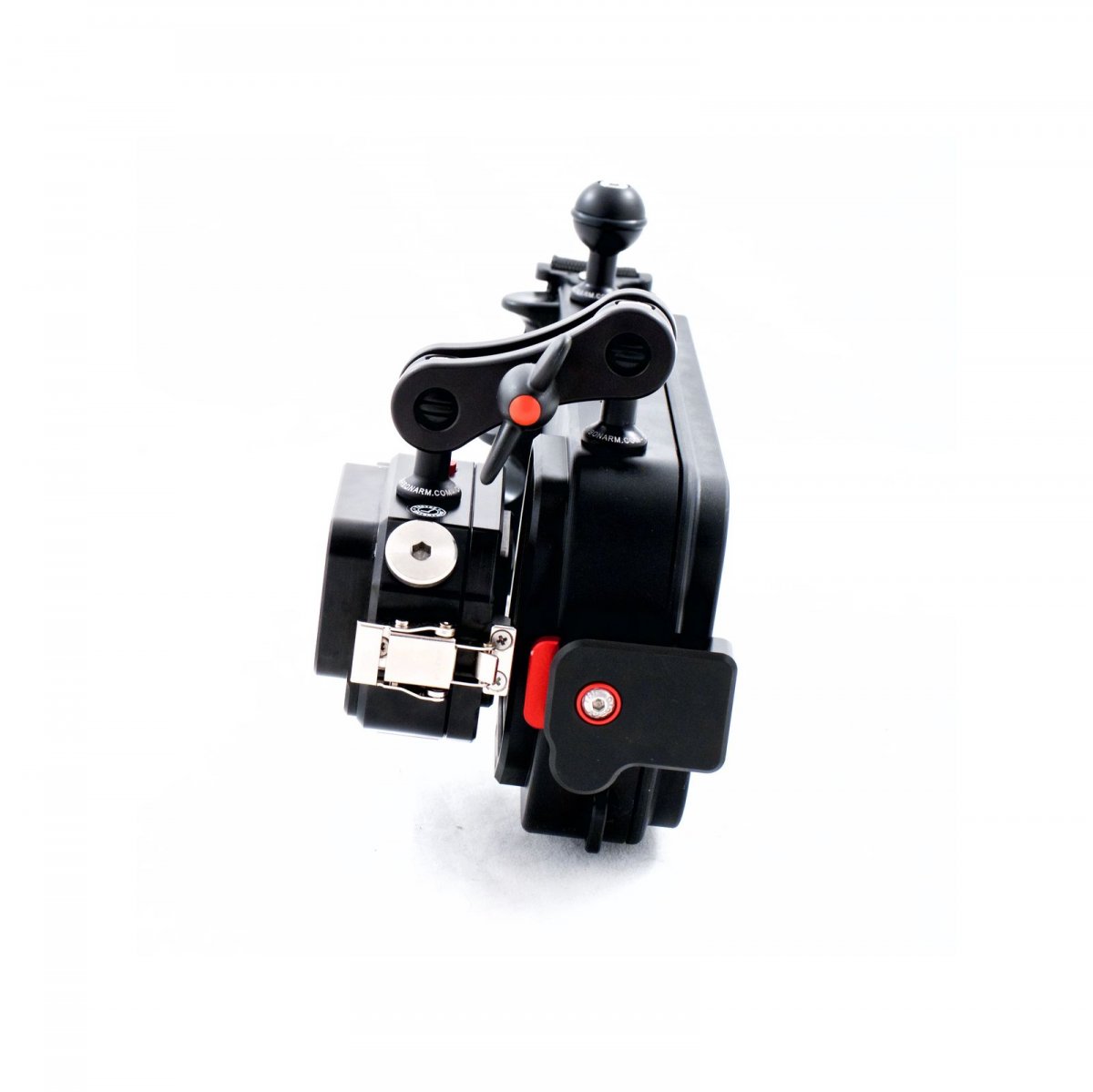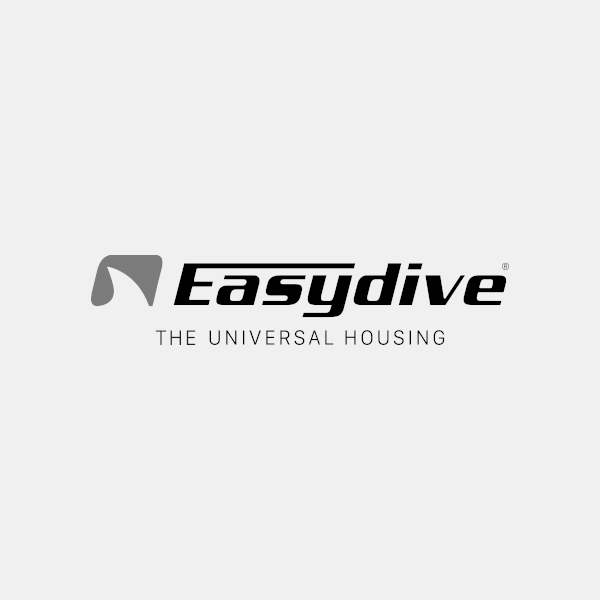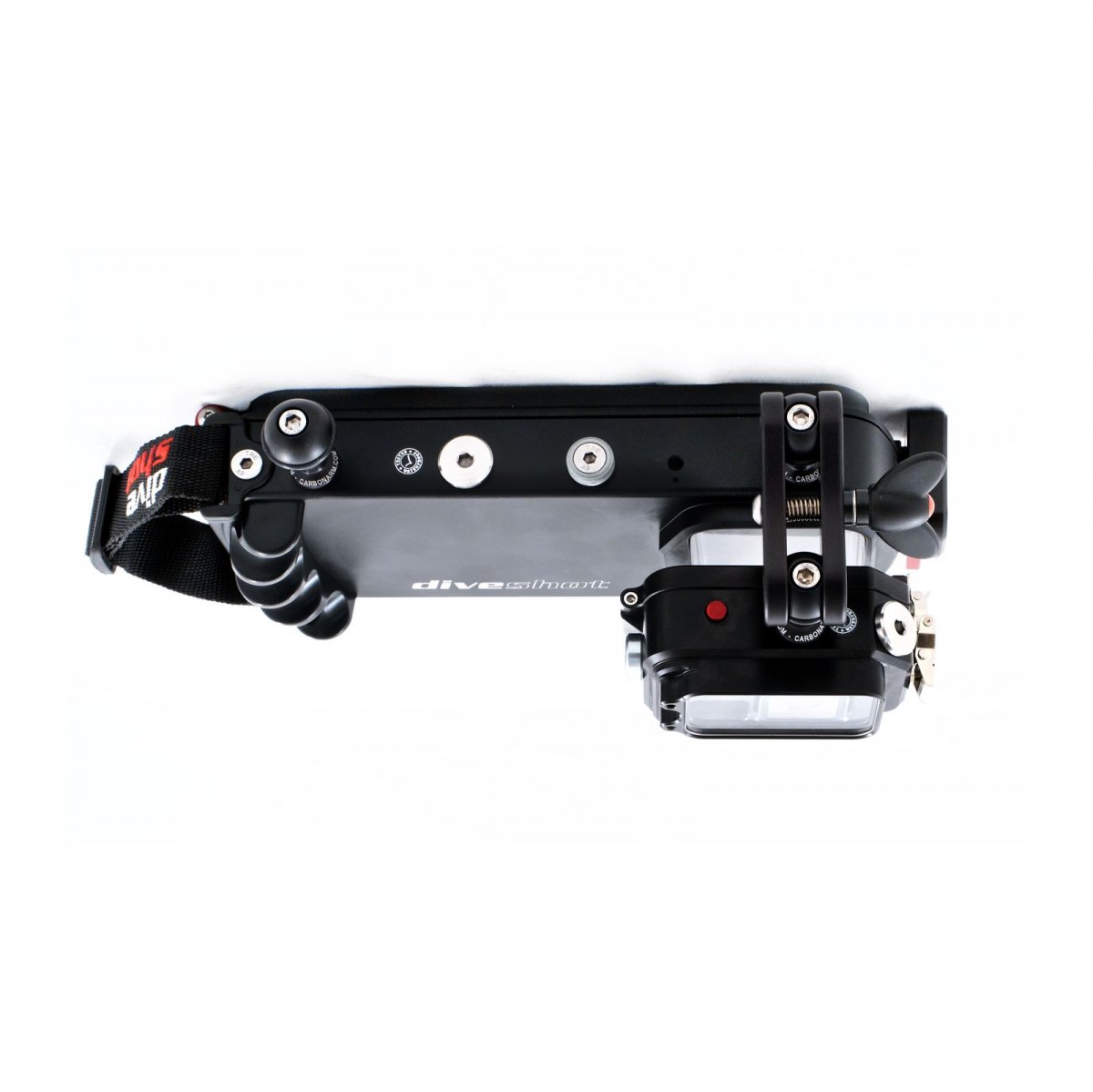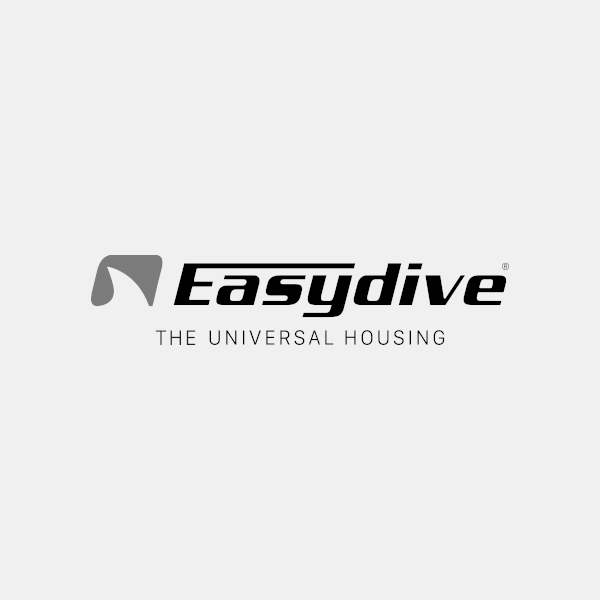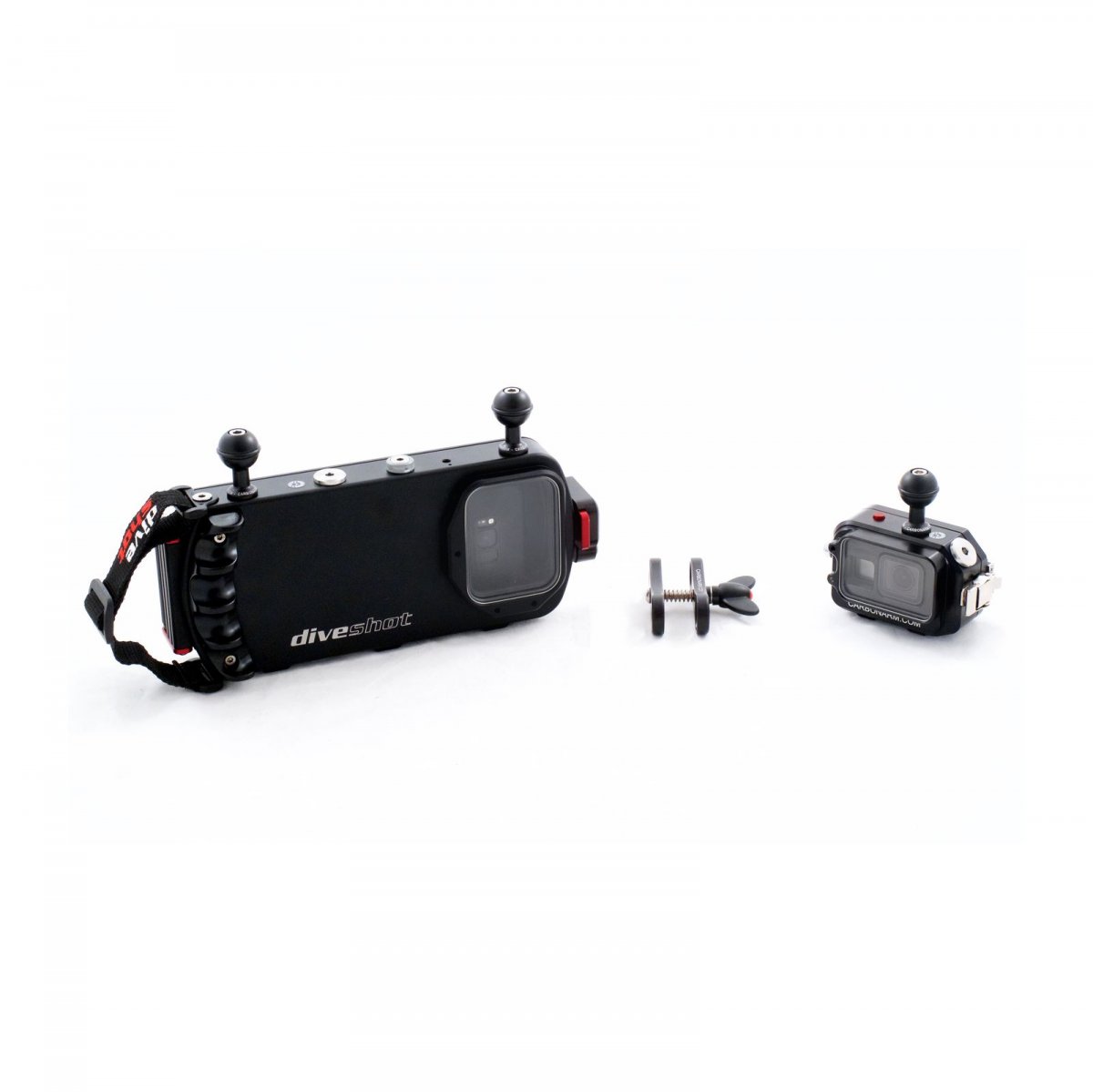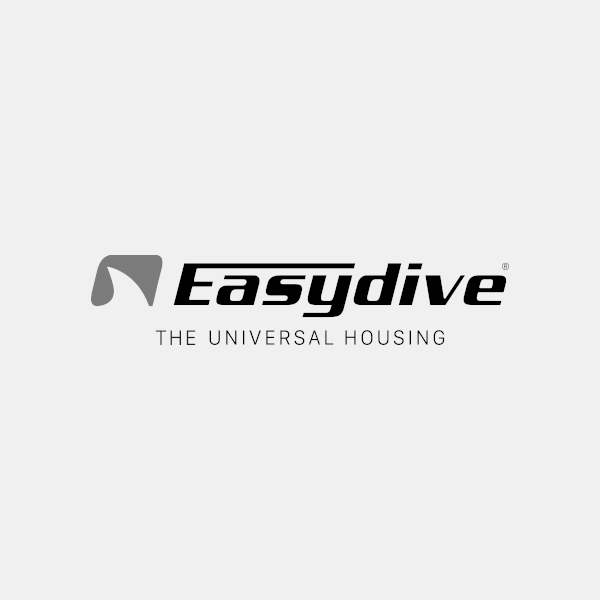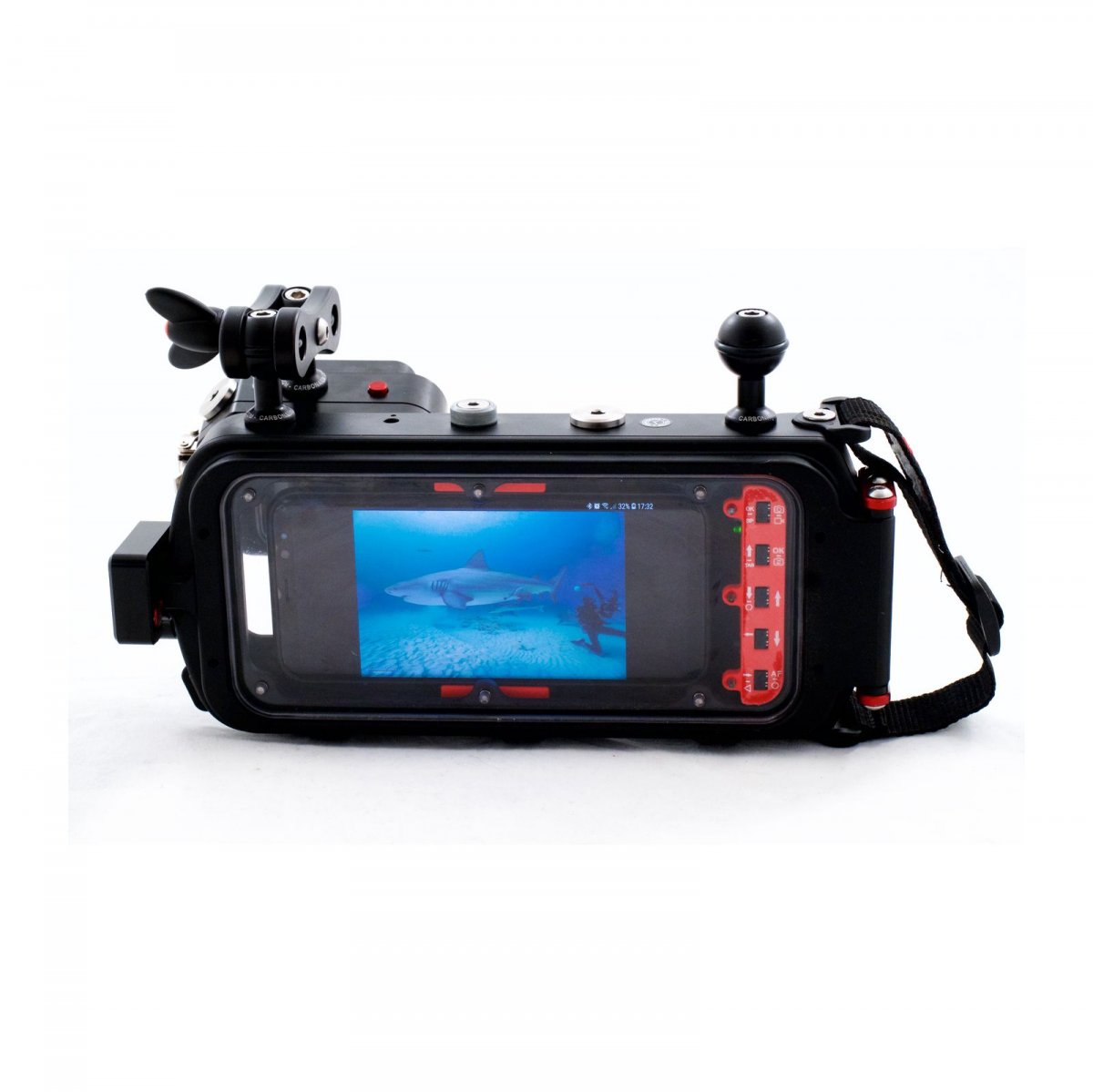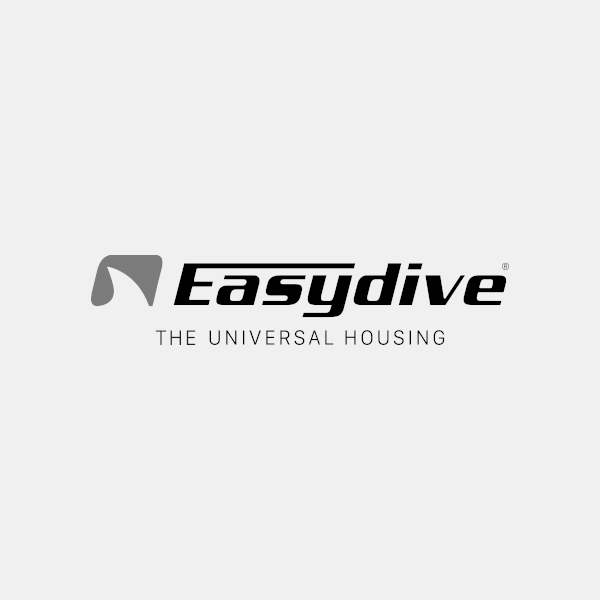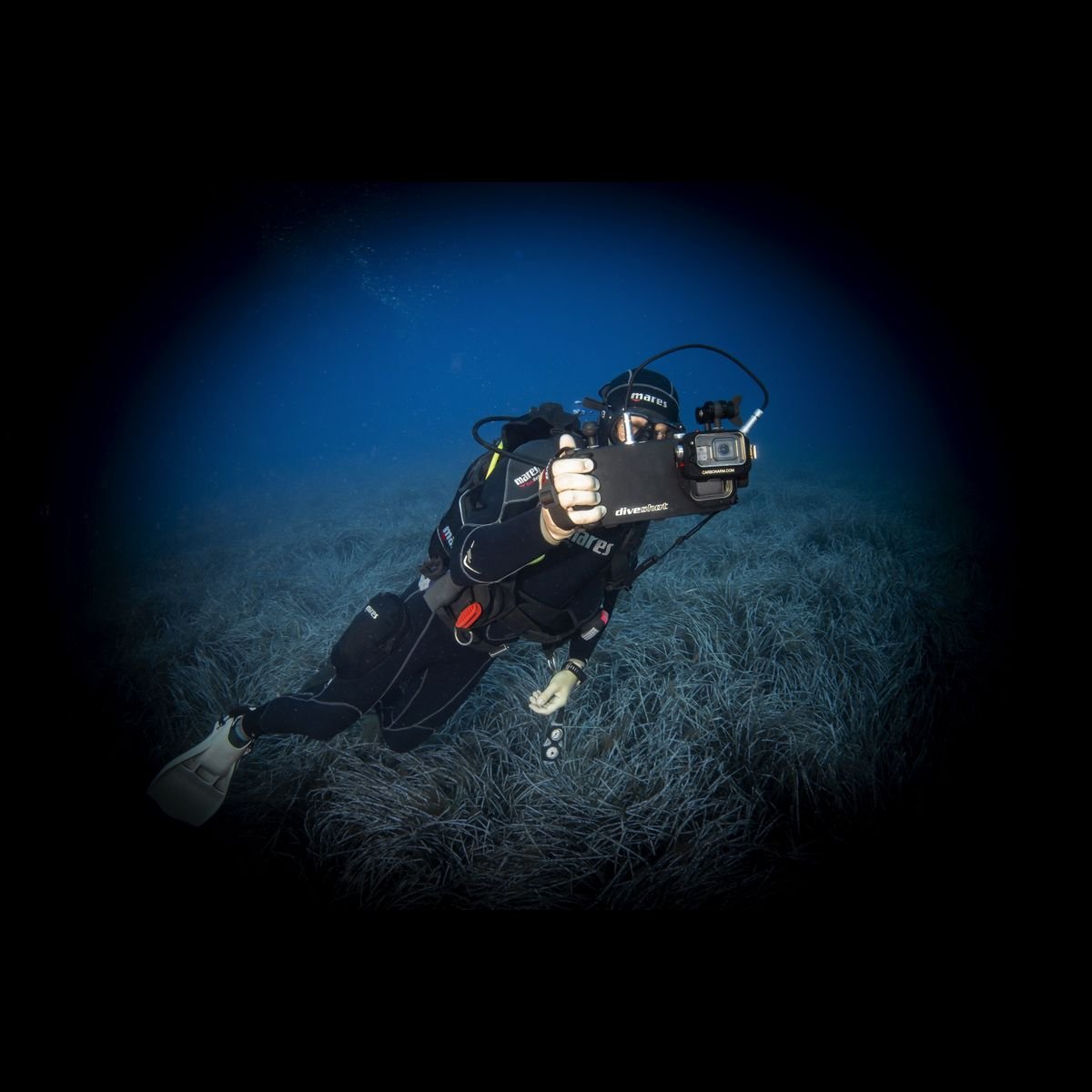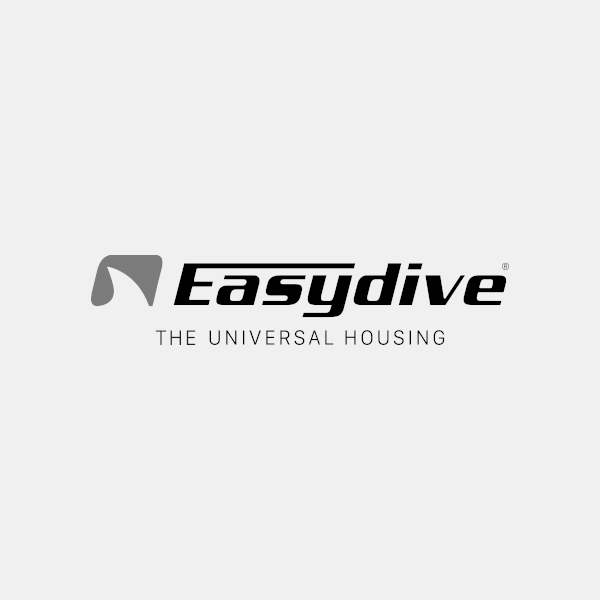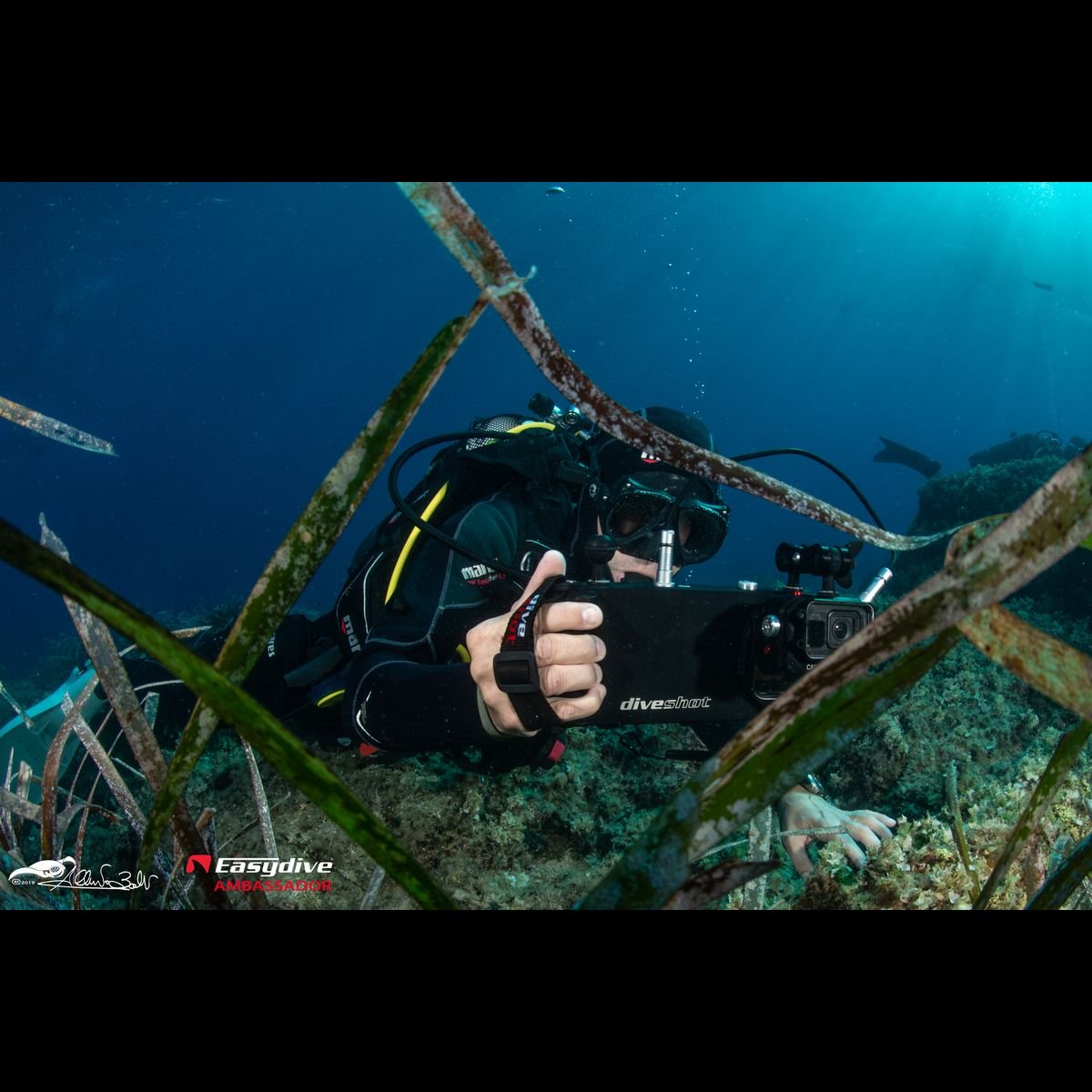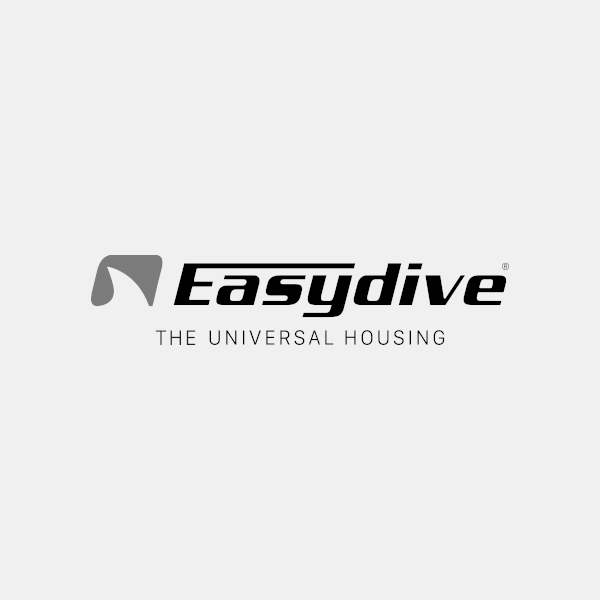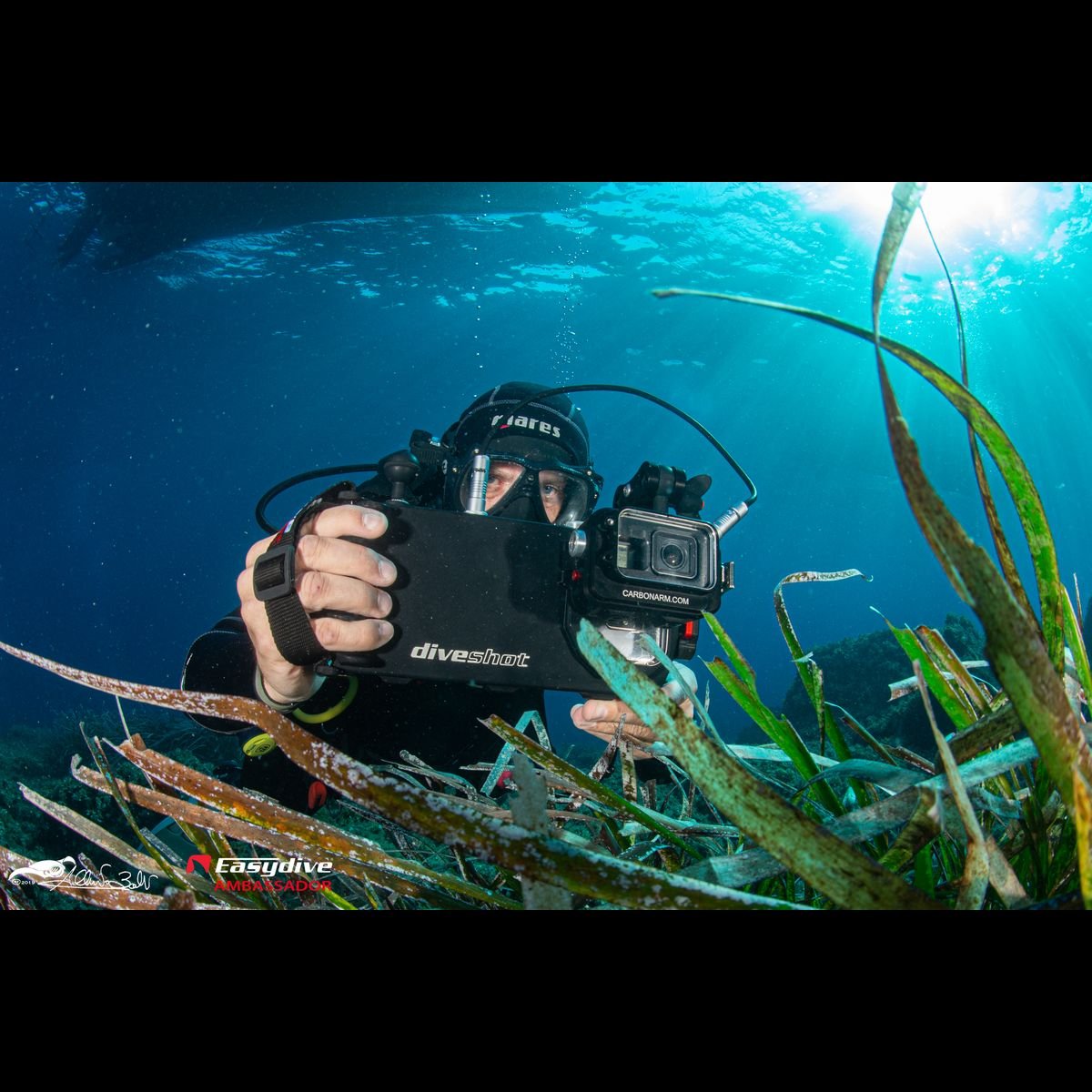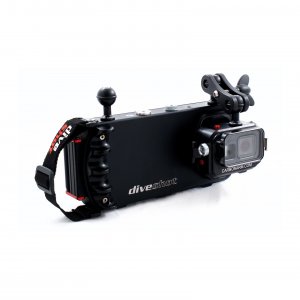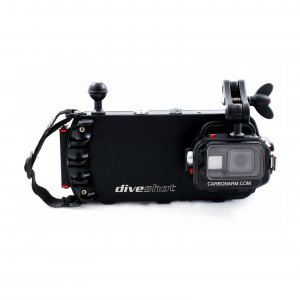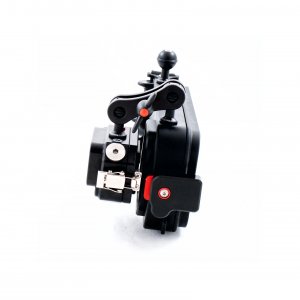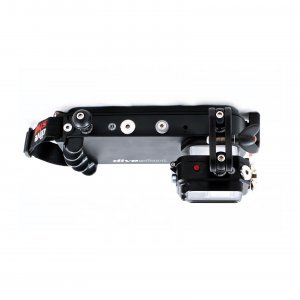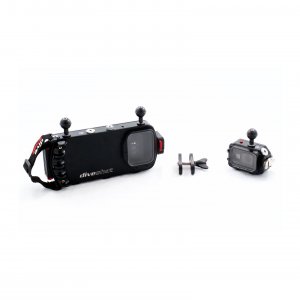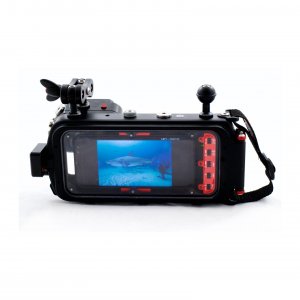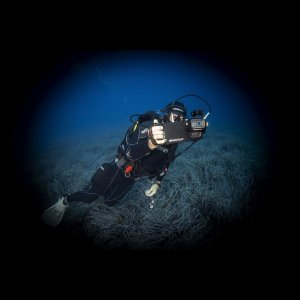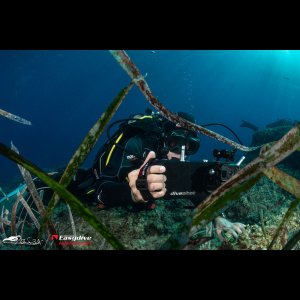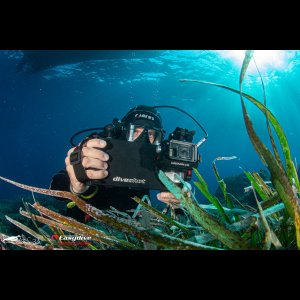 They Rely on Easydive: COMSUBIN (The Italian Underwater Navy Raiders), the Underwater Corps of the Police, the Fire Brigade, the Port Authority, the Carabinieri and many other professionals in this trade.
video
Spot Comby
Tutorial Comby
Brands